Remove Bad Yelp Reviews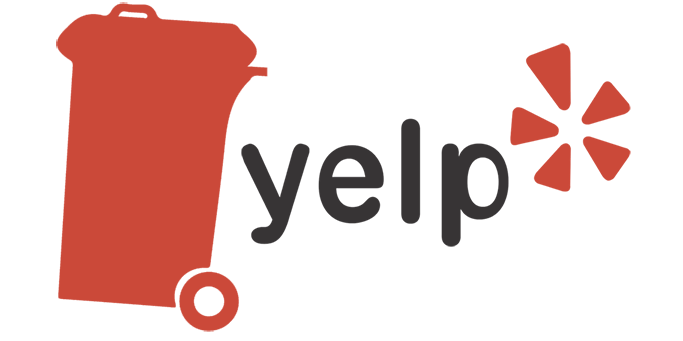 Yelp can become a problematic review website for many businesses. It has been speculated in the past that Yelp tends to filter Good Reviews (which hides them behind a digital veil) while allowing negative reviews to dominate your yelp page. If you have noticed good reviews from your clients, and colleagues being "filtered" by yelp, you may be in danger of accumulating a negative Yelp rating.
Yelp is very strict and firm on its policy as to not remove a bad review but sometimes it is just as important to make sure your good reviews have a chance to overshadow the bad ones on Yelp.
Yelp in our opinion is not a website that you really want to be on unless you are a restaurant, hotel, or the like. If your business is on yelp and has bad reviews and a bad rating we can help you aggressively manipulate teh Yelp algorithm to raise your rating on yelp and remove bad reviews also.
Remove Yelp.com Reviews From Google
Having negative and bad Yelp reviews about your business can be frustrating. Dealing with Yelp.com can also be very frustrating.  Yelp is notorious for filtering positive reviews and allowing negative ones to show on your profile page.
ReputationFriendly.com has helped hundreds of clients deal with negative Yelp and we can also disassociate your business name from Yelp.
Chances are if you are listed on yelp and have a low rating or negative reviews, the Yelp page about you will rank high on Google and other search engines.  When potential clients see these negative reviews it may prevent them from doing business with you. Another concern about having negative reviews on yelp that rank high on Google is that these reviews act as an open invitation for others to leave a review also.
There is no way to force yelp in to removing or filtering bad reviews. The only option is to bury Yelp and make it rank lower on search engines.
---
Remove Yelp Reviews with
Reputation

Friendly's Reputation Fixer Service – Contact Us