Remove CompaintsBoard.com Complaint Links
ReputationFriendly.com receives quite a few calls a day from individuals and businesses that have been harmfully affected by an online complaint filed on ComplaintsBoard.com. It is no hush-hush matter that ComplaintsBoard will not remove online complaints about you from their website.
Complaintsboard has been online since 2002 (17 years) and hads a very strong ranking on Google. Getting listed on complaintsboard is like having a big billboard on mainstreet calling your company a ripoff or scam. Your name or business name when searched on Google or online will pull up a complaintsboard page about you on the first page of search results. We can make that go away.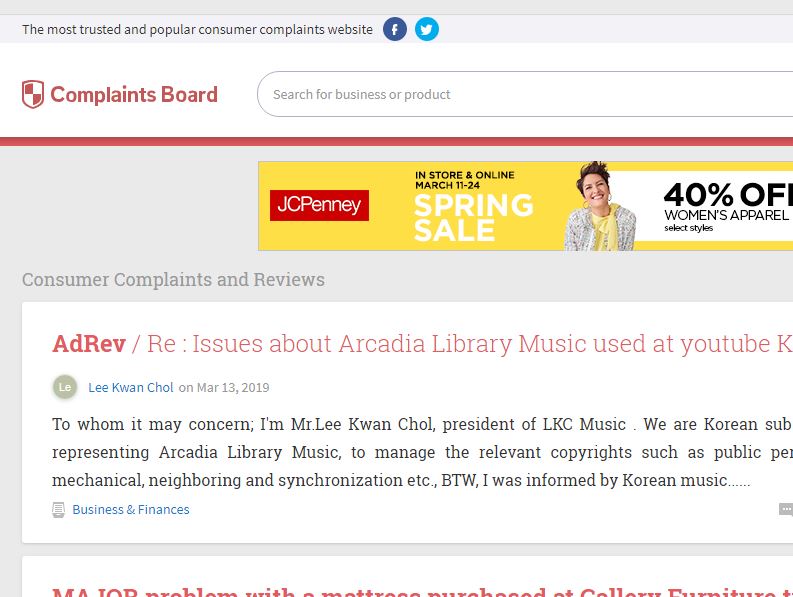 ComplaintsBoard is especially tricky to deal with and they seldom answer emails requests that inquire about removal. If they do respond individuals are most often informed that they do not remove complaints and advise you to file a rebuttal (Big Mistake – Do not file a rebuttal).
Having a complaintsboard link on Google is very damaging to your online reputation if not properly dealt with in a timely manner. There is only one way to effectively rid you of the threat and damages that a complaintsboard complaint causes, displace it! Displacing a complaint link basically is to bury it within search results. How far complaintsboard.com will go down search results depends on many factors. The main factor is the keyword(s) that pull up the complaints. If the keywords (your name) are very common and yield 250,000+ results on Google, it may be a more difficult reputation management campaign (We can handle it)
Most ComplaintsBoard can be nudged down search results, making the links harder to find by potential customers and searchers that search your name on Google.
ReputationFriendly.com can help you remove ComplaintsBoard from the top of search engine results. Our service covers all major search engines including Google, Yahoo, and Bing. It can take time to remove a ComplaintsBoard link from the first couple of pages of Google results. In some cases it only takes a few short weeks, in other instances it can take several months.