Online and Internet Defamation Removal
The law of defamation has been defined for centuries, and Internet Defamation holds to that same basic sketch with a few twists. Defamation is the act of making a false statement to a third party that damages the subject's reputation. There are 2 categories of Defamation, 1  being Libel and 2 being Slander. Libel is Defamation in a printed forum, such as a newspaper or magazine. Slander is spoken Defamation, and could be made person-to-person, or also broadcast over a radio or television.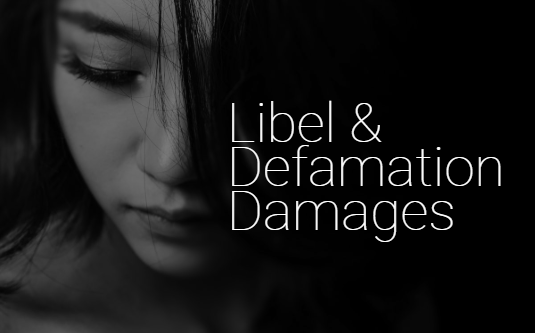 Technically, Defamation is legally defined as below:
A false and defamatory statement regarding another;
 Unprivileged publication of the claim to a third party;
 Rising, in the case of matters of public concern, to at least negligence by the publisher, or worse; and
Damages to the subject.
To Sue For Defamation the four pillars below must apply:
That the defendant either published or publicly broadcast an unprivileged lie;
The "untruth" was about the plaintiff;
The statement under review caused material or reputational harm to the plaintiff; and
That the defendant acted with either a) negligence or b) actual malice.
Online Reputation Fixers Lik
e

Reputation

Friendly Can Remove Defamation

We may be able to help get your name or business name removed from shame websites and other online gripe, and consumer review websites. Depending on the level of sensitivity and weather or not certain privacy concerns are present, you may have a case for expedited removal of the offending content. Otherwise you may need a reputation management campaign that will use technical remedies to remove the online defamation from the internet.

We have successfully in recent weeks/months removed dozens of negative comments about our clients from search results and gripe websites that allow users to post just about anything without verification. Also it is important to take note that websites that allow users to post negative information can not be sued successfully due to the CDA sec. 230 law which states the following: 47 U.S.C. § 230, a Provision of the Communication Decency Act. … Section 230 says that "No provider or user of an interactive computer service shall be treated as the publisher or speaker of any information provided by another information content provider" (47 U.S.C. § 230). The CDA Sec 230 basically makes it impossible to sue any website for what a member or user posts online about you on their website.
Websites that you may find your name defamed on in
2019

and

2020
RipoffReport.com / Ripoff Report
ComplaintsBoard
PissedConsumer
Scam.com
complaintsbureau.com
consumercomplaints.in
Complaints.com
ConsumerAffairs.com
HissingKitty
Yelp
Google
Blogger / Blogspot
WordPress
Facebook/Twitter/IG
Blogs and Other Social Media
Comments on other sites and review sites
Do you need help removing online defamation? Contact us today and we will help you by pointing you in the right direction. If your case calls for self-help we will guide to the right resource, or if you need a reputation campaign we will quote you a price by phone. We have monthly plans and one-time payment plans depending on what issues you are facing.